About Larson Insurance Agency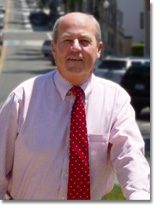 Paul opened Larson Insurance Agency in 2005 and deals almost exclusively in commercial lines of insurance with an eye toward apartments, condominiums, hotel/motel, restaurants and Main Street Retail Business.
Over his career, Paul has been involved in the company as well as the agancy side of business.
The Larson Agency represents more than a dozen of the largest and most respected insurance companies doing business in the U. S.
Lower Your Current Rates
To receive the lowest rate in the industry, give us a call at:
805-642-0279